A letter..
How are you? I just heard the news today. Maybe it's best for you. My faintest first memory of you was probably of your first trip to Singapore with grandma. All i can remember is of this gigantic towering giant trying to play with me, and i was hiding behind my mum cause i was scared of strangers.
Then of course, my 2 weeks in Holland led to me getting to know you better. Every morning i wake up and walk down the stairs, i see you with your usual routine, drinking tea and having a puff, and saying "morning desmond". You were 85, but you took great care of me. Never allowing me to wash the dishes, wash the clothes, dry the clothes, or clean the house. You just did everything, and i miss the food that you prepared, the fried potatoes, the horse meat, the fried fish, and a boiled egg for breakfast every morning.
My day wasn't a very good one after hearing of your passing, but i guess i can take comfort from the fact that you lived your life to the absolute fullest, and finally reunited with grandma once again. I can't put how i feel into words, but you will be sorely missed.
Thanks for the memories, and i'm really glad i got to spend time with you in your last few moments of your journey in life, and i wish you all the best as you embark on your next journey.
Remembering you always,
Desmond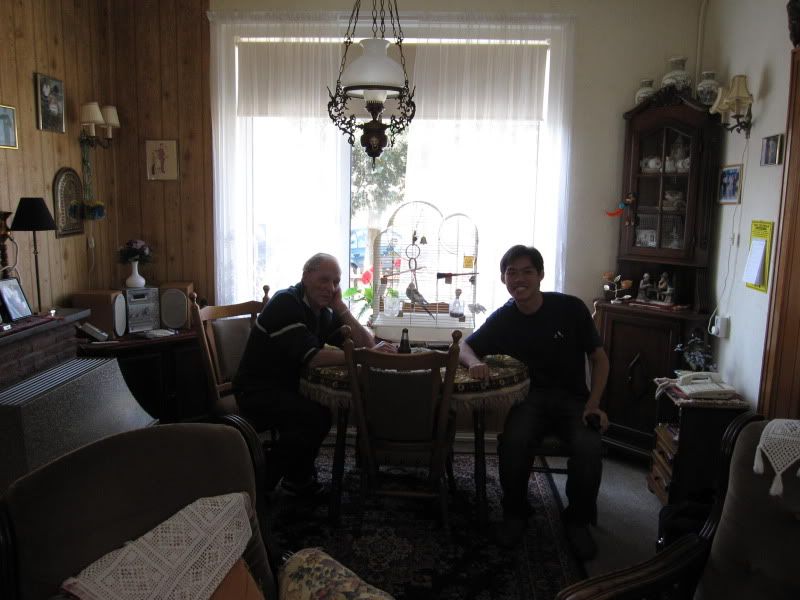 Dear grandpa,